Music
FractalOne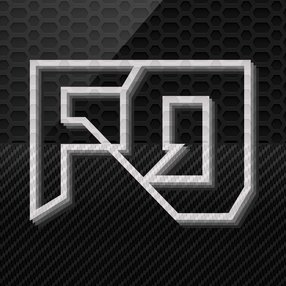 FractalOne
is my Drum & Bass Chapter. Consisting originally of Ben Sander (The Engineer/Flatliner) and I,
FractalOne
began as a Neuro Drum & Bass project, heading in the heavy and darker side of Neuro Drum & Bass. Our first project was a remix for local Industrial Metal act, Cold Divide. Once we established our sound, heavily driven by the Access Virus TI and the use analogue signal processing along with the standard suite of Virtual Instruments widely used today, a change in DAW to Bitwig Studio and music partner to Ross of local Black Metal group Internal Harvest occurred. The restructure was a new adventure, Ross brought his love for hardware and newly developed interest in the production aspects of music, we created a new sound, inspired by the original to stay true to our roots.
The first release we created was a story called Outbreak, the name inspired by the title track from which it drew it's etymological roots from the heavy use of the Access Virus, it was used to create just about every element in the track with obvious layering of organic sounds to bring it to life. Outbreak tells a story of Agenda 21, the journey begins with the plot of mass genocide by the corporate elite. Moves into the outbreak of the virus and the chaos that ensues. Then flows into the awakening of the masses, the discovery that the corporate elite are orchestrating the entire thing.
The release was featured by The Tech Collective, a Melbourne based Drum & Bass Label and Event organiser, focused on grass roots Neuro and Tech Drum & Bass sounds, giving new artists a chance to shine and receive exposure that they may otherwise have never been able to achieve. A team doing great things for the Melbourne Drum and Bass Scene and community.
The FractalOne name expands out to the east, with a new Hong Kong and Shenzhen chapter, the FractalOne project has many more releases and gigs planned, it's full speed ahead.
---
CenotapH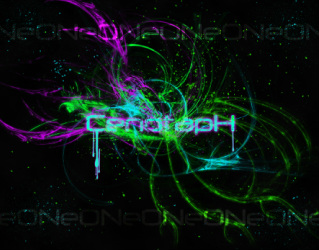 CenotapH was initially the title I went under for my Progressive Experimental Solo Act I formed to introduce my love for production into my love for instrumental Progressive Metal\Rock.
This has evolved into taking on my Drum & Bass and Band orientated work as the two will cross over from time to time.
I have released an album titled 'NeO' that can be obtained through SixteenOne Recordings in Digital or Hard Copy
here
. It is a Journey Through Genres with an Emphasis Genre Fusion and Experiment Styles with a Neo\Classic Twist.
The tracks below feature on the Album however some of them have been slightly modified for the theme of the Album and thus are slightly different. I hope you enjoy listening to them as much as I enjoyed making them.
---
New\Unreleased Tracks
---
WiDoWm4k3r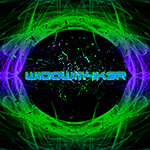 This is my Electronic Music Artist Title. Under this name I have produced Hardstyle, Dubstep, Drum n Bass, Hard Trance, Psy Trance and Dubstyle. I am a massive Fan of Genre Fusion.

Most of My Work under this artist title Is currently Unpublished although I post My songs to Soundcloud and I have put a few of my tracks on my CenotapH - Neo Album as part of the Genre Evolution\Fusion. I have many Influences in all of the listed Genres in addition to other genres I have not dabbled in yet.
---